We're On The Job For You
We provide professional services for all of your employee-related health concerns in our state-of-the-art medical clinic. While we have outlined our services on this
site, please be aware that we can customize our offerings to your company's needs.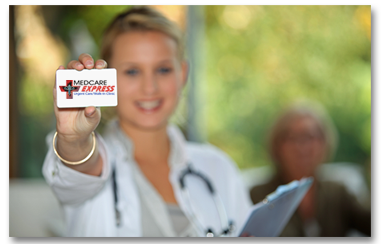 Diagnostics – Accurate results for a variety of diagnostic tests

Specialized Physicals – 

Variety of occupation specific and general physicals.

Drug & Alcohol Testing – Certified drug screening collection site.

Workers' Compensation Cases – 

Strong return-to-work ethic.

Corporate Safety & Wellness – 

Providing a safe and healthy work environment.
MedCare Express works with organizations of all types and sizes to design and implement corporate health programs that improve the health and well-being of employees, while helping employers reduce their overall health care costs and increase employee productivity and loyalty. MedCare Express' proactive approach results in healthier employees, higher productivity, better retention and lower health care costs.
We offer plans, programs and services to promote wellness and safety through customized work-site solutions and is supported by the strength and expertise of our team.
Subscribe to Newsletter
Get healthy news and solutions to your problems from our experts!